Xerox Trivor 2400 HD Colour Inkjet Press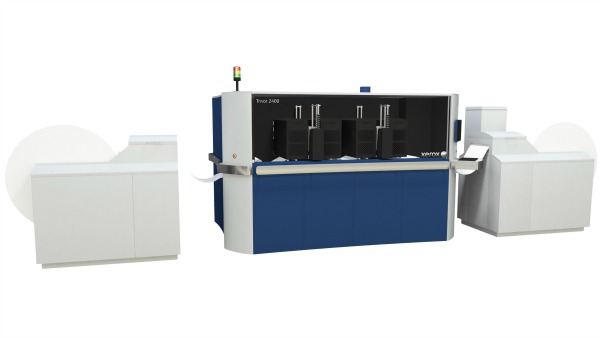 Xerox Trivor 2400 HD Colour Inkjet Press
Next generation 20" Continuous Feed Production Inkjet platform offering flexibility for today and scalability for tomorrow.
Key Features
Colour or monochrome continuous feed printing

Rated speed: Up to 551 feet per minute (168 metres per minute), colour - Up to 656 feet per minute (200 metres per minute), mono

600 x 600 dpi; 1200 x 600 dpi (option); 360 x 600 dpi (option); VHQ mode (option, mono only)

Recommended average monthly volume: 1,500.000 – 5,000,000 images per month
Detailed description
See the video below, and link to Xerox's specification information.
Contact us to find out more!
For more information about how we use your data, or how to see what information we hold on you, please visit our Privacy Statement. If you prefer to contact us direct, rather than entering information via a form, please email us at info@fccinnovation.co.uk through your usual email solution.